It's becoming well known that recovering and having a balanced diet are as much important as exercising in any successful training program.
Summer holidays, Christmas and New Years', can fit exactly into your training schedule as part of recovery and help you to return to the mats rested and ready to speed your technique in 2020.
According to Michgan State University, there are two different categories of recovery:
Immediate;
Long-term recovery.
"Long-term recovery – This refers to recovery periods that are built into a seasonal training schedule and may include days or weeks incorporated into an annual athletic program".
So, don't be silly if you couldn't get much done on these two weeks (or even more). Take this time to hang out with family and friends somewhere out of city and take the most of it. Take a proper time to remember all your achievements (e.g. your new belt) and set your new goals for 2020.
We are looking forward to have you back on the mats motivated to smash your goals.
And please, count on us to support you on achieving them in and out of the mats!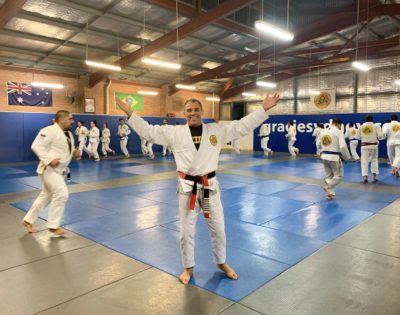 Merry Christmas and Happy New Year.
Gracie Humaita Team