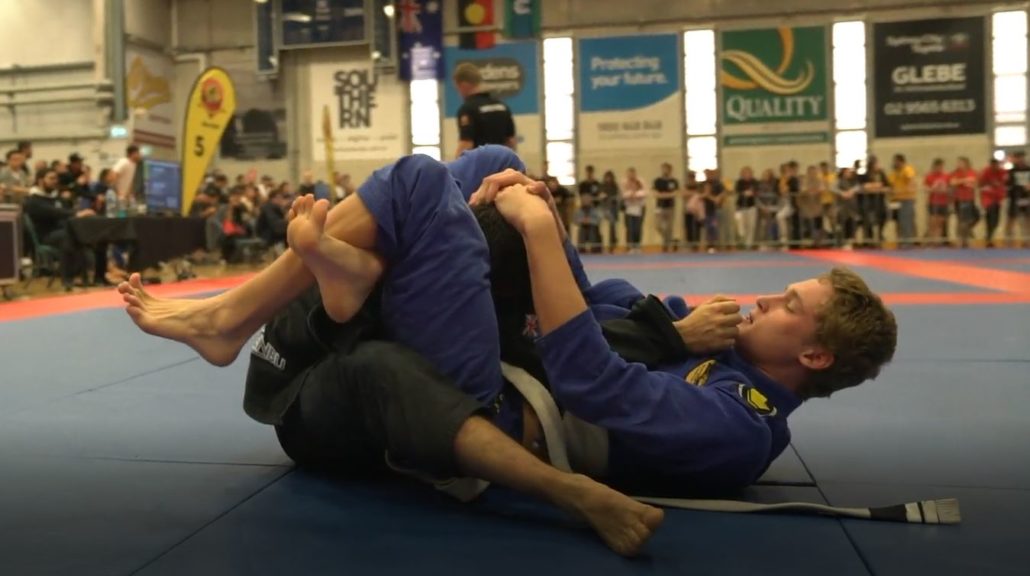 Different Jiu-Jitsu federations host tournaments throughout the year:
Each Federation requires a different competition sign up process (IBJJF, AFBJJ, NSWBJJF).
Some affiliations will require that you pay a yearly membership in order to participate in their respective tournaments.
Smoothcomp is the largest online platform showcasing upcoming events and tournaments.
Step 1
Ask your coaches about upcoming tournaments.
It is recommended that you ask them if they feel you have enough experience and are prepared for competition.
Coaches are often well educated on which tournament is appropriate for your respective skill level.
Step 2
It is important that before registering, you have all the personal information needed to select an appropriate division. Belt rank, age group, and weight class.
As a beginner competing; it is normal to feel nervous. However, placing yourself in a comfortable weight division will negate the stress of knowing if you have made weight on the day of your fight.
Step 3
Creating an account is simple. Each competition coordinator has an individual process; so you will need to make sure you hop onto the respective website and follow their process for signing up for their competition.
Some coordinators require you to pay a yearly membership on top of a tournament registration fee to participate in the competition.
Some examples are listed below:
IBJJF – link https://ibjjf.com/athlete-membership/how-to-register/
AFBJJ – link https://afbjj.com/registering
Step 4
Register for your selected tournament
Once a membership has been successfully processed with the affiliation necessary. It is time to process registration for the desired tournament.
It is imperative that weight is once again double-checked. Place yourself in an easily manageable and attainable weight division so there is less stress on the day of competition.
Registration usually has to be completed at least 7 days latest preceding the tournament start day and a late fee often applies if registration is unpaid 4 weeks before the start date.
Some tournaments are run through "Smoothcomp"- https://smoothcomp.com/en a website holding a large portion of the organised competitions.
However, some are organised on their own respective combat sports software.
Grappling Industries is usually the recommended tournament that is advised for beginners due to its format. There is no membership required, only the competition registration fee is necessary.
The round-robin format ensures multiple matches. Even if you lose, you fight different opponents. IBJJF rule sets revolve around elimination formats; once you lose a fight, you are out.