Creating New Habits in 30 days:
What is the next level in your personal or professional life? What areas need to be transformed for you to reach this level? Give yourself the gift of investing just thirty days to make significant improvements in your life, one day at a time. No matter what your past was, you can change your future by changing your present.
In the first 10 days of implementing any new habit, or getting rid of any old bad habit, the feeling can be overwhelming. Although the first few days can be easy, and even exciting – because it's new – once that feeling passes, reality sets in, but you're not going to give up, like 95% of the world's population would do. You're a true warrior, so let's go install these seven new steps in your life:
Wake up in Between 5 and 5:30am (Do not press Snooze)
1- First minute
Visualize yourself waking up calmly, with a big yawn, stretch, and a smile on your face. Instead of leaving frantic, stressed, and overwhelmed, you spend the first minute in Intentional Silence. You calm the mind, relax the body, and allow all the stress to dissolve. You develop a deeper sense of peace, purpose, and direction.
2- Second act
Get up slowly and sit on the edge of the bed, have a large glass of water, remember that you are long hours without hydrating. When you finish drinking the water, go to the bathroom, wash your face and brush your teeth, this is your first thinkable act that you will do when you wake up, so you will be ready for the next step.
3- Reading
Very important to read something positive or a book you are reading, newspaper, quotes… something that excites you to start your day. We recommend that this reading be accompanied by coffee, tea or water, to bring calm and well-being to you.
4- 6am
Grab your Gi and belt, which you packed the night before, and head to Gracie Sydney full of energy and ready to meet your coach and classmates.
5- 6:30am
Time for your early morning medicine exercise. Practicing Jiu-Jitsu at this time can increase your mental abilities for 4 to 10 hours post training and also you will enjoy the benefits of waking up early and exercising on an empty stomach. This moment is pure concentration, fun and self-care.
6- After training
Shower at the gym or at home, as you The feeling of wellbeing will fill you with energy, joy, and peace.
7- After the bath
Have your breakfast, time to feed your body and mind, but be aware at that moment and give the necessary food that your body and mind We recommend the numerous Gracie Diet recipes; they will nourish you in a healthy and pleasant way.
8- What to do when there is no Jiu Jitsu training at 6:30am (Tuesday, Thursday and weekends)?
Alternative exercises like surfing, running, swimming, yoga, Pilates, weights training… anything that you enjoy doing, will be very helpful. Note that if you don't like to do anything early in the morning, remember that these 30 days challenge idea is to create new Health Habits in your life.
WELL DONE WARRIOR!!! NOW YOU ARE PHYSICALLY AND PSYCHOLOGICALLY PREPARED FOR WHATEVER COMES DURING THE DAY!!!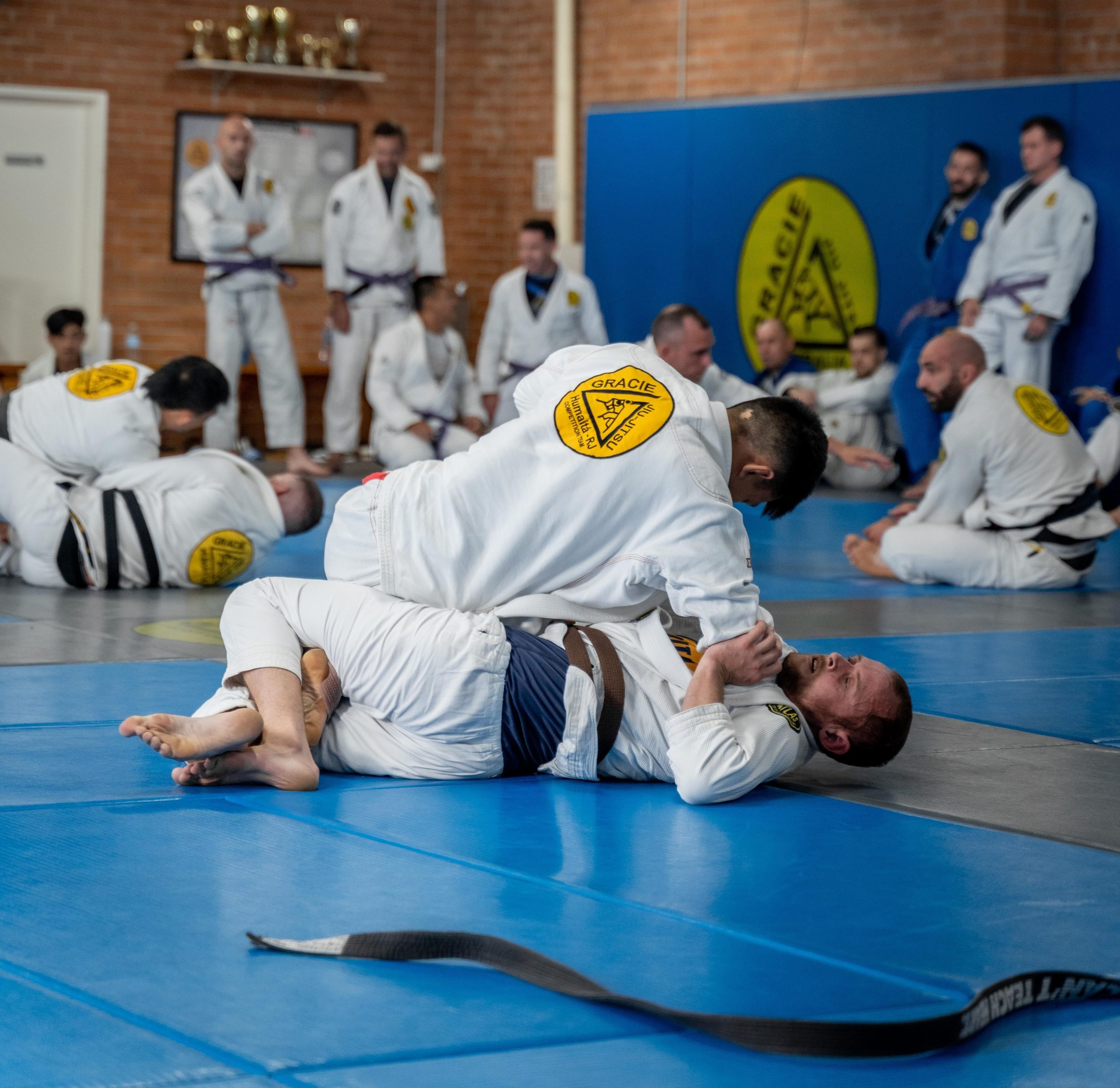 FREE Trials from Monday to Friday. Enquire NOW:
📞 0404 708 385
📧 info@graciesydney.com.au