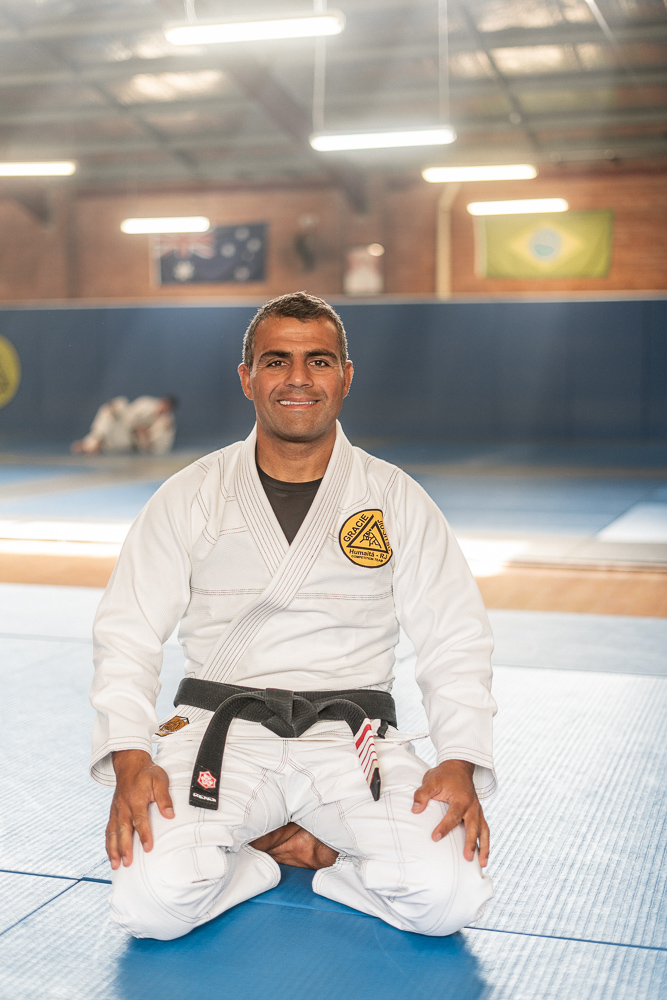 Bruno Panno
Head Coach
Bruno Panno emigrated from Rio de Janeiro, Brazil, specifically to introduce Gracie Jiu Jitsu to Sydney, Australia.
Prof. Bruno Panno is a student of the Gracie family of Brazil, the founders of this style of Martial Art. After learning the art in the most prestigious academy in the world and being awarded his teaching qualifications directly from the arts founders, Bruno is the Gracie family's chief representative in Australasia.
Bruno was only eight years old when he started training Gracie Jiu Jitsu at the Gracie Humaita Academy in Rio de Janeiro in 1985. The Academy's director was grand master Helio Gracie, and Bruno trained under masters Royler and Rolker Gracie. The legendary Rickson Gracie was also coaching at Humaita during that time. When Bruno was nineteen, Royler and Rolker Gracie awarded him a purple belt, and invited him to work as an assistant instructor for the Gracie Academy, which he proudly did for five years.
On 31 March 2001, after three years of hard training as a brown belt, Bruno received his hard earned and desired black belt directly from the hands of Royler Gracie. Bruno arrived in Sydney in July 2001 with the goal of developing Gracie Jiu-Jitsu in Australia. In 2002, Bruno founded the NSW BJJ Federation and remains a director of the organisation today.
Since arriving in Australia and establishing Gracie Sydney's headquarters in Alexandria, Bruno has established many Jiu Jitsu academies in the country. Bruno's passion and talent for teaching is exemplified in his success in sharing Brazilian Jiu Jitsu to such a diverse student base and where his dedication is producing Australian athletes of international standards.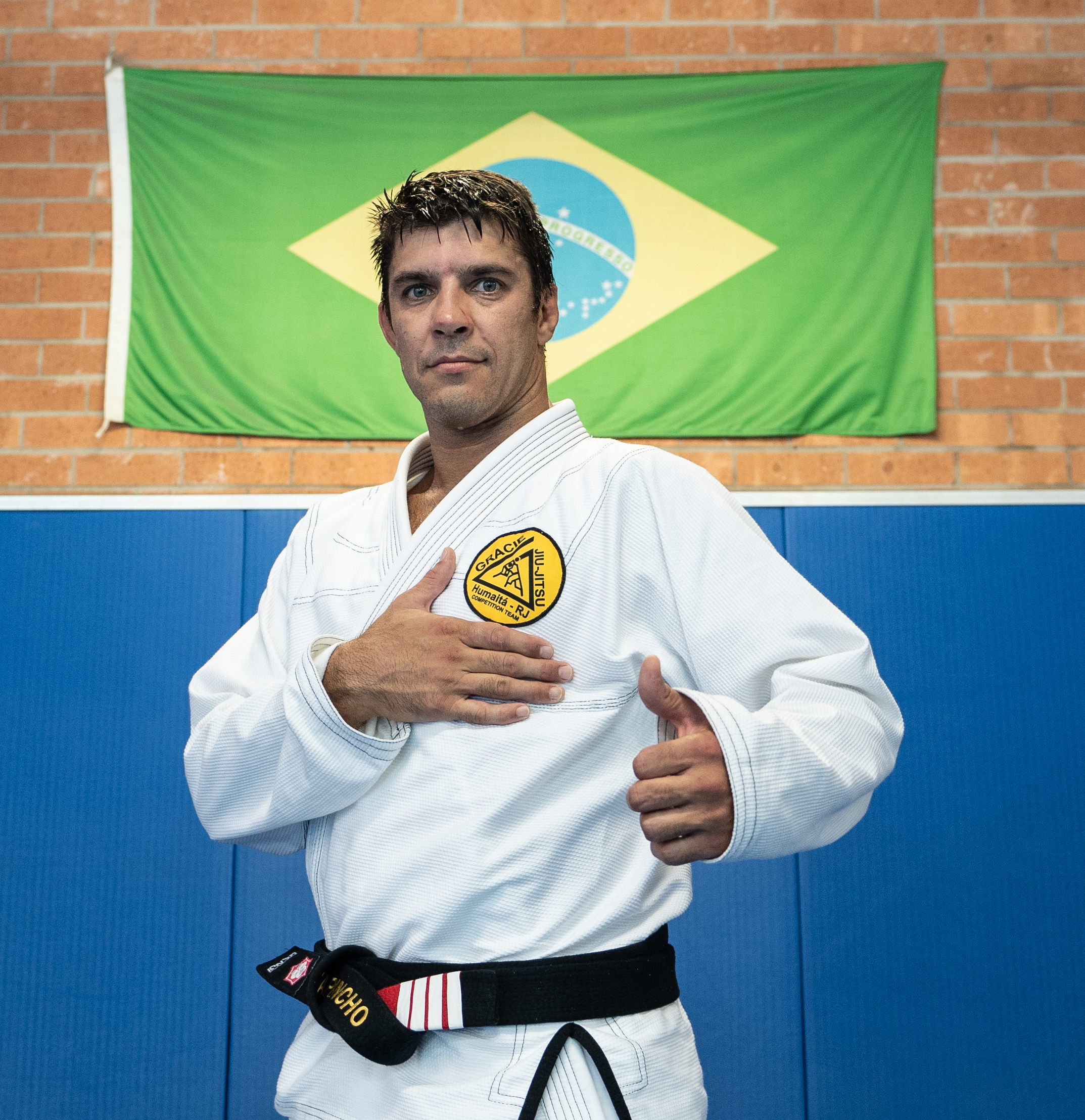 Antonio Dias 'Kapincho'
 'Kapincho' trained for 18 years in the heart of Rio Grande do Sul where he became well-known as one of the pioneers in the community expansion of jiu-jitsu. Being the head coach and owner of Drill BJJ School in the central region of his state, and carrying out a brilliant curriculum in the gentle art, the 40-year-old black belt Antônio Dias "Kapincho" was invited to come back to Ozzie and lead Gracie Humaita Sydney, one of the greatest jiu-jitsu schools in the world.
 CBJJF World Champion and multi-champion on and off the mats, Kapincho received his Black Belt from Professor Fernando Paradeda while also holding a Forest Engineering degree from UFSM.
-1st place Brazilian Sport Jiu-Jitsu Confederation World Championship (CBJJE) 2016.
-2nd place Brazilian Sport Jiu-Jitsu Confederation World Championship (CBJJE) 2017.
-1st place South American 2010 Florianópolis (CBJJ).
-3rd place South American 2011 (CBJJ).
-1st place and 3rd place (Absolute) Sul Brasil Open 2008.
-2nd place (Absolute) South American 2008 CBJJ.
-3rd place Abu Dhabi Pro Trial 2014.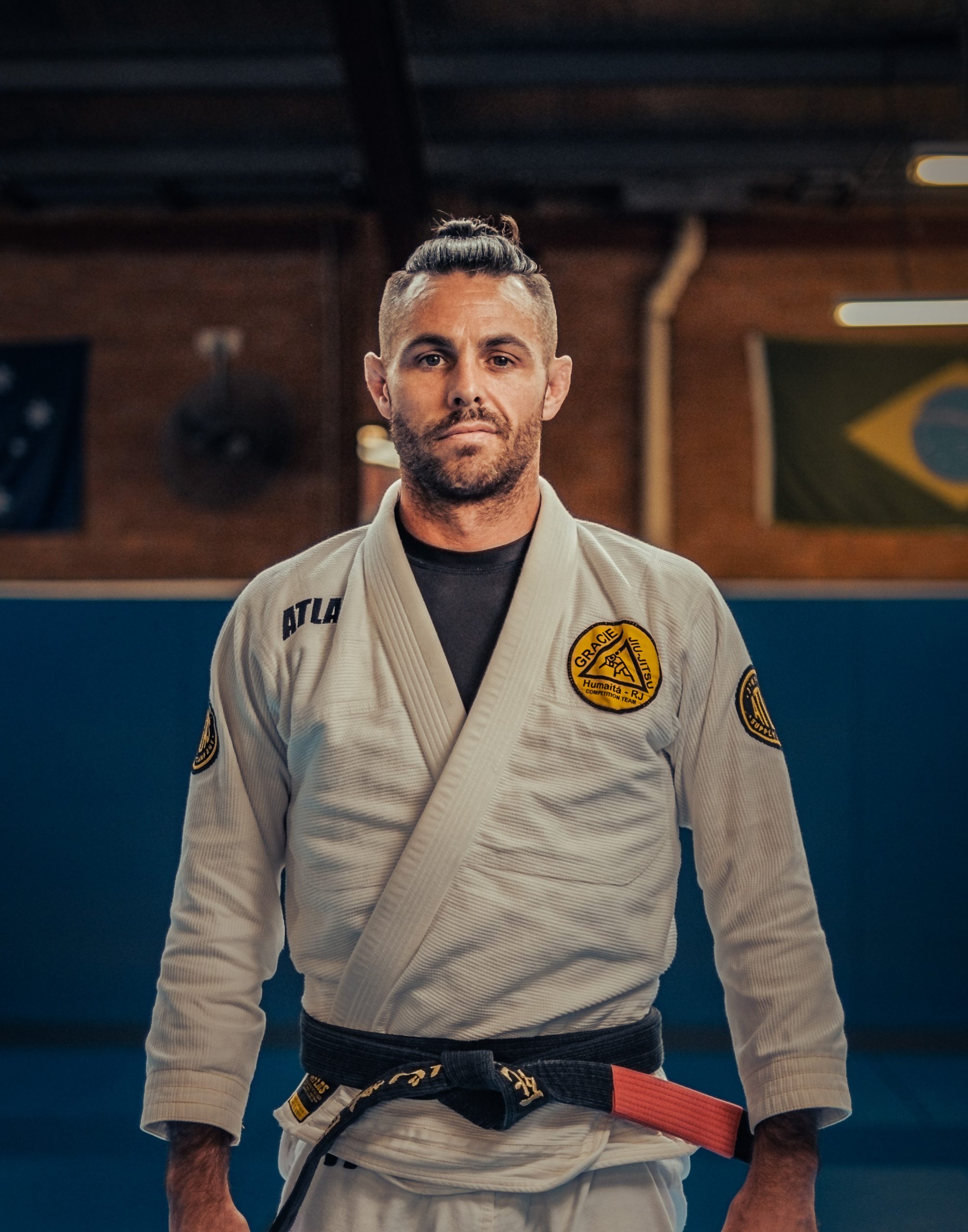 Christopher Collis
Christopher Addison Collis has been training Brazilian Jiu-Jitsu full-time since 2010. He began training under Professor Liam Resnekov who received his black belt under Professor Bruno Panno. Soon after he started training with professor Owen Gee Kee as well.
In 2015, Professor Bruno Panno gave him the opportunity to coach full time at Gracie Humaita Australia HQ and in 2020 he was awarded the Black Belt from Bruno's hands.
Coach Chris is the Berimbolo and De La Riva master! Adept of the new school of Brazilian Jiu-Jitsu, Chris has a love for details when teaching that ultimately turns elaborated movements such as the ones mentioned above into automatic and synchronized acts in your BJJ game. When he is training it is always a pleasure watching. Suddenly the 6-minute alarm goes off and you still did not understand everything he has just done on his opponent. And as a student, been under his coach and luckily rolling with him is a blessing.
His recent achievements include gold medallist at 2017 National Pro.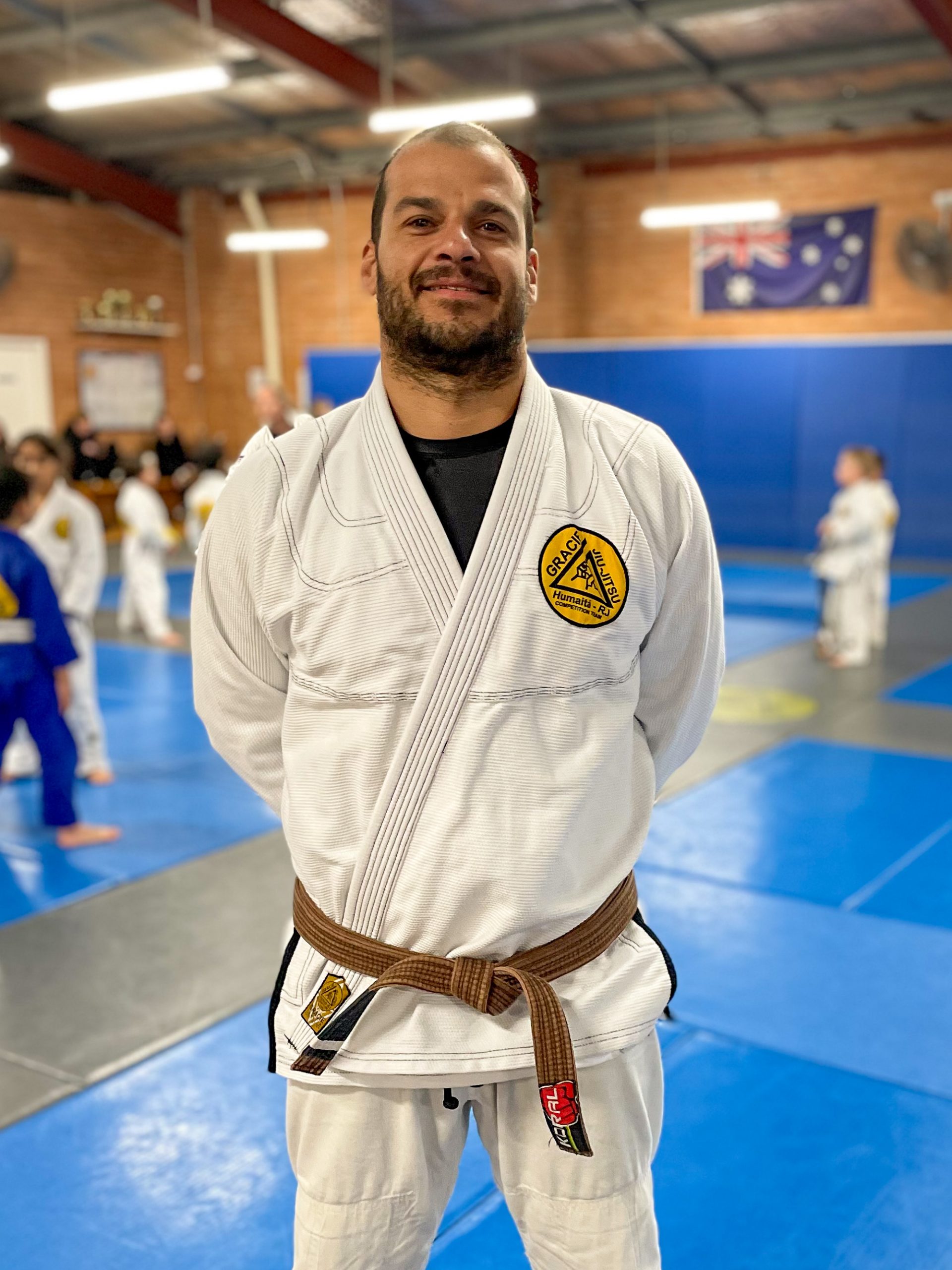 Diego Prates
Coach Diego Prates has been training for over 10 years and was awarded his brown belt by Professor Lucas 'Bambam' and Professor Bruno Panno in 2019.
Diego became a fulltime coach at Gracie Sydney in 2020 and is teaching kids and leading the Adults Foundation program since then.
Diego is committed to teach a solid BJJ base to Gracie Sydney beginners' students. His work is extremely essential to build up champions on and off the mats. His BJJ culture and knowledge will create Jiu-Jitsu practitioners with amazing self-defence skills and no gaps in their games. Diego's students will also learn from the day zero that respect and friendship is mandatory on the mats! Became one of them and you will never forget Diego for your entire life. He will be your first BJJ coach!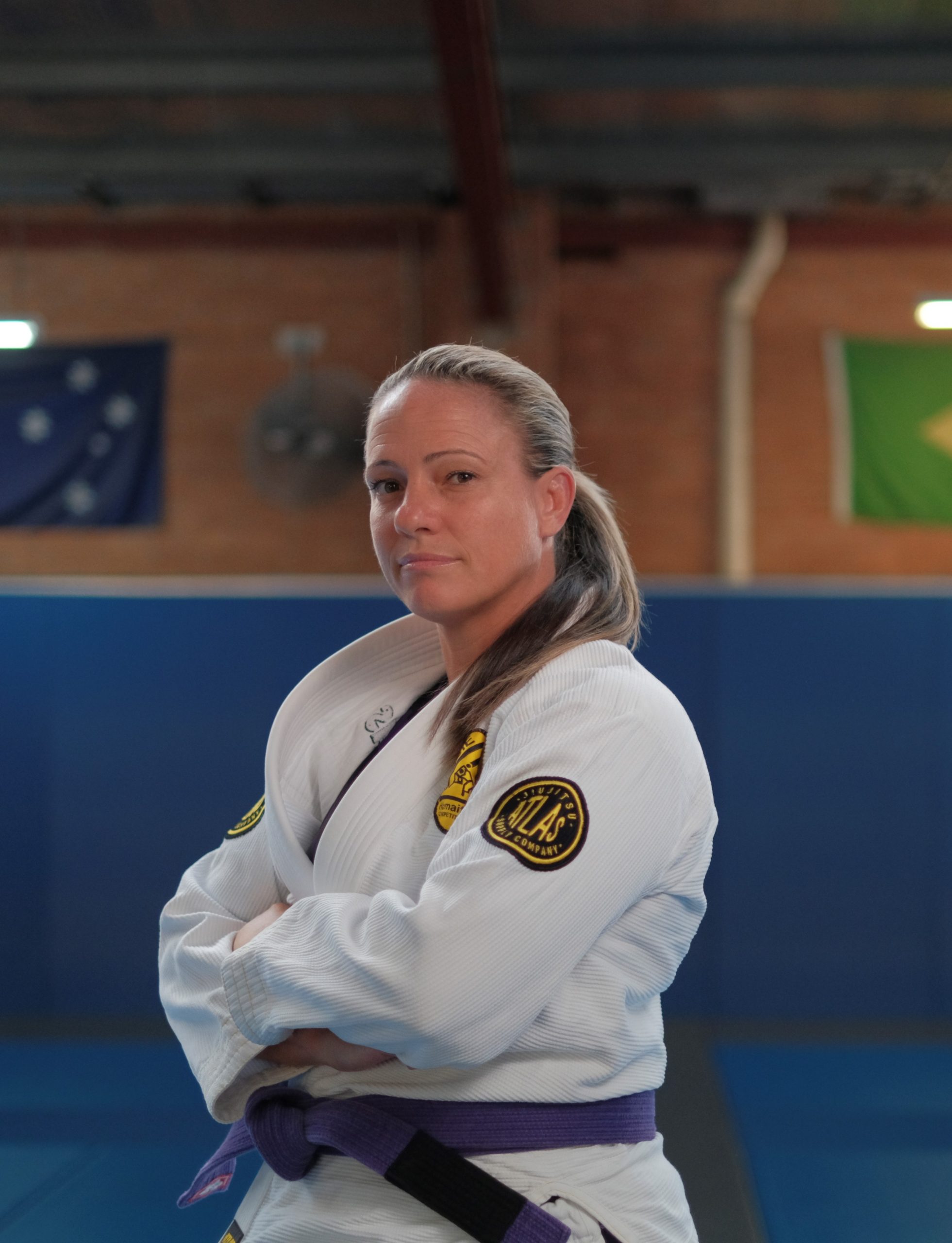 Anne Soares
Coach Anne Soares started her BJJ journey as a mother of two but not longer after she started turning up on the mats. As a big fan of the gentle art, coach Anne leads the Kids Program that focuses on Fundamentals of Gracie Jiu Jitsu, self-defence, and skill development through fun games, techniques, and sparring.
Anne is determined, multi-tasking, has love for details and committed to transform lives through Jiu-Jitsu. In December 2020 she was awarded her Purple Belt from the hands of professor Antonio Dias 'Kapincho' and Chris Collis.
Anne is a real example of an incredible and powerful woman without losing her soft attitude and kindness with others. We admire your heart and personality Anne. We are very proud to have you as a friend, instructor and example of person on and off the mats! 
Aldwin Hidajat
Coach Aldwin Hidajat has been training at Gracie Sydney since day one of his Brazilian Jiu-Jitsu career. Early in 2011, at age of 17, Aldwin became one of GS's students under the coaching of Professor Bruno Panno. And since then, he never stopped.
Coach Aldwin was awarded to his brown belt in 2018 from the hands of Professor Bruno.
In 2020, he id another important step on his BJJ career becoming the Fundamentals coach at Gracie Sydney.
Aldwin is an excellent competitor and an exemplar student! His teaching style is very related to the roots of Gracie Jiu-Jitsu as this was the way the learnt from coach Professor Bruno!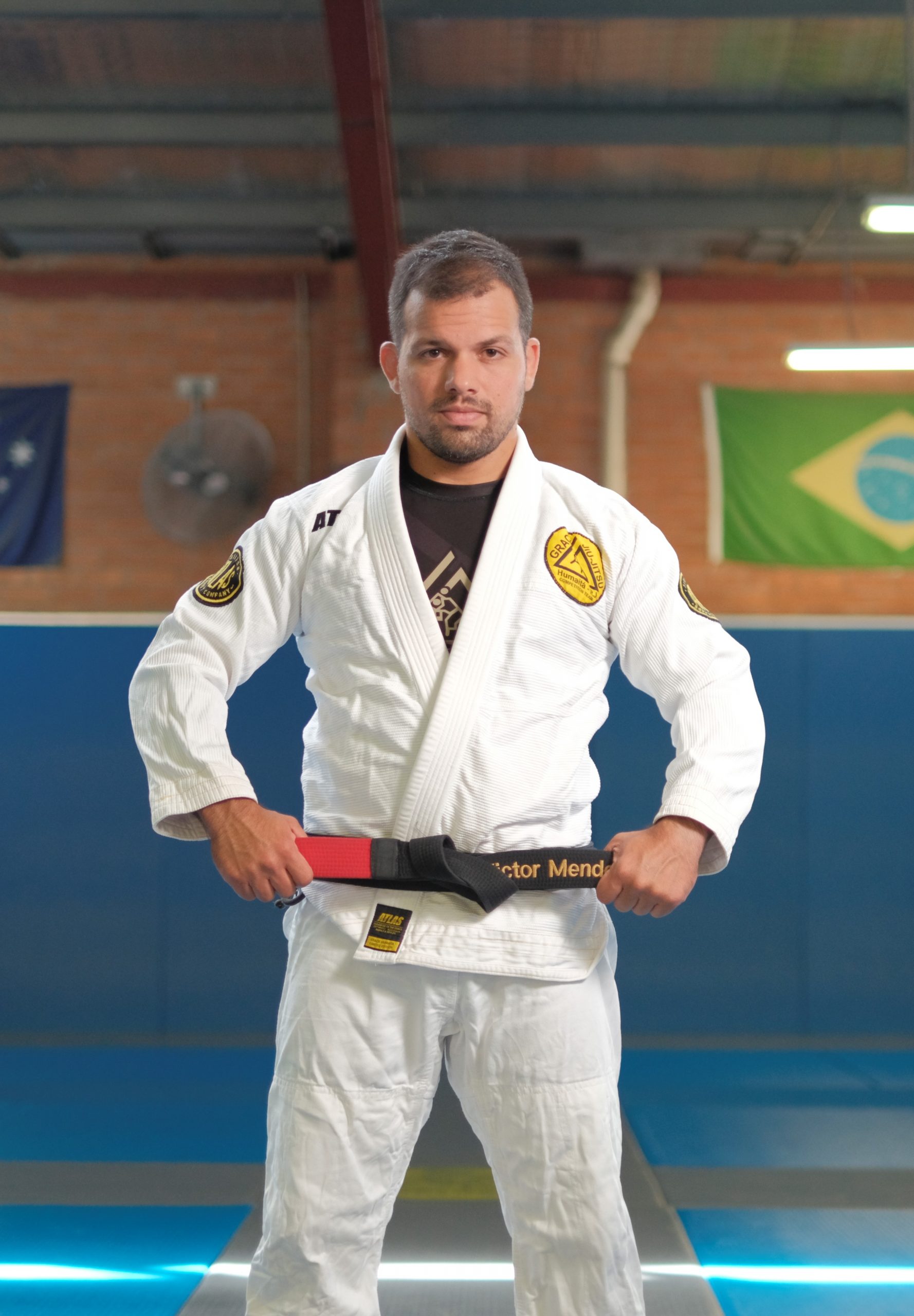 Victor Mendes
Coach Victor Mendes has been training Brazilian Jiu-Jitsu since he was 17 years old, back in 2006 in Brazil. His moving to Australia didn't stop him to keep training and in 2008 he got his blue belt at Gracie Sydney.
Victor is another loyal Gracie Humaita coach and student who started his journey within GH association. In 2014 Victor started his career on coaching as a kids assistant coach. Nowadays Victor teaches Kids and Fundamentals classes at Gracie Humaita Sydney.
Finally in 2018 Victor was rewarded his black belt from the hands of Professor Bruno Panno.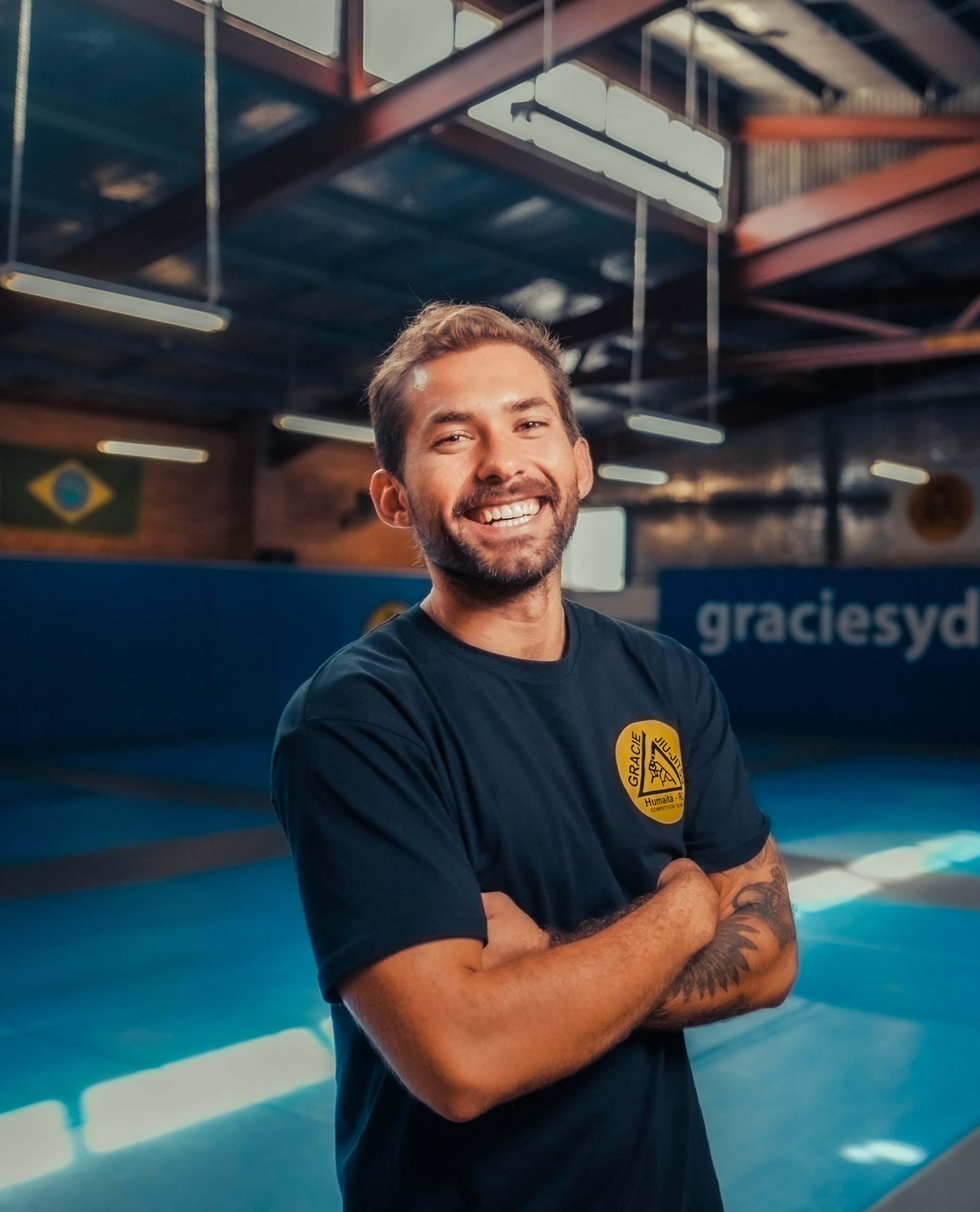 Renato Seixas
Marketing
Renato Seixas first landed in Australia in 2018 and since then he fell in love with the country. The lifestyle, the culture and the people fascinate him.
Renato has proven experience in Sports Marketing leading major Events, Sponsoring high-performance Athletes, and setting up Partnerships for Red Bull Brazil. He also worked for Red Bull Australia for a year where we could extend his sports marketing knowledge and get to know better the country's culture. His experience in Australia also includes working for Surfing NSW, the state federation for surfing in New South Whales.
At Gracie Sydney, Renato is the Marketing Manager having the major tasks on Sales and Marketing.