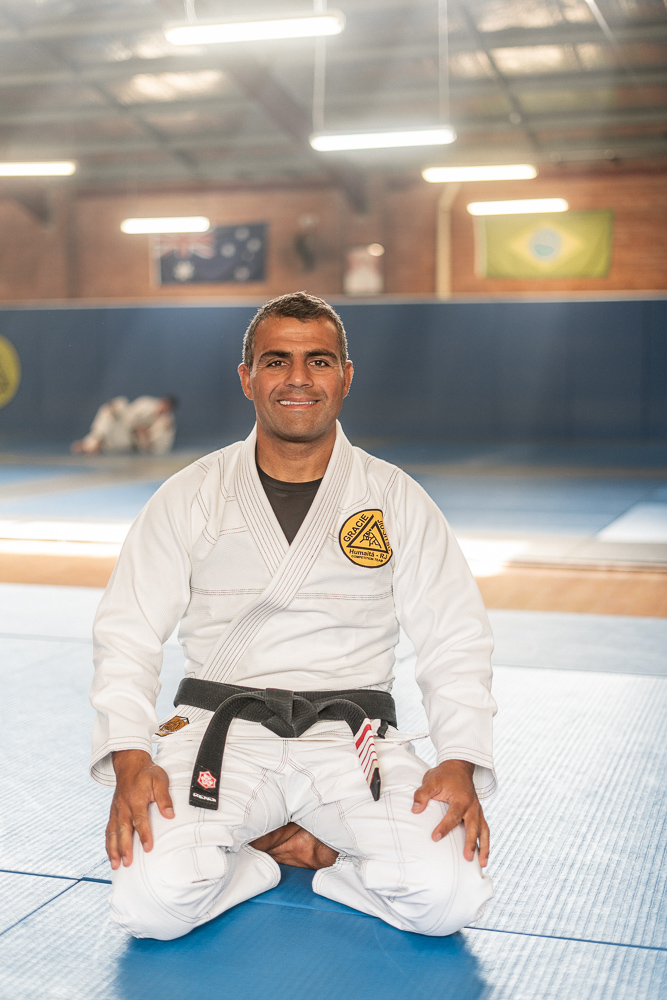 Bruno Panno
Head Coach
Bruno Panno emigrated from Rio de Janeiro, Brazil, specifically to introduce Gracie Jiu Jitsu to Sydney, Australia.
Prof. Bruno Panno is a student of the Gracie family of Brazil, the founders of this style of Martial Art. After learning the art in the most prestigious academy in the world and being awarded his teaching qualifications directly from the arts founders, Bruno is the Gracie family's chief representative in Australasia.
Bruno was only eight years old when he started training Gracie Jiu Jitsu at the Gracie Humaita Academy in Rio de Janeiro in 1985. The Academy's director was grand master Helio Gracie, and Bruno trained under masters Royler and Rolker Gracie. The legendary Rickson Gracie was also coaching at Humaita during that time. When Bruno was nineteen, Royler and Rolker Gracie awarded him a purple belt, and invited him to work as an assistant instructor for the Gracie Academy, which he proudly did for five years.
On 31 March 2001, after three years of hard training as a brown belt, Bruno received his hard earned and desired black belt directly from the hands of Royler Gracie. Bruno arrived in Sydney in July 2001 with the goal of developing Gracie Jiu-Jitsu in Australia. In 2002, Bruno founded the NSW BJJ Federation and remains a director of the organisation today.
Since arriving in Australia and establishing Gracie Sydney's headquarters in Alexandria, Bruno has established many Jiu Jitsu academies in the country. Bruno's passion and talent for teaching is exemplified in his success in sharing Brazilian Jiu Jitsu to such a diverse student base and where his dedication is producing Australian athletes of international standards.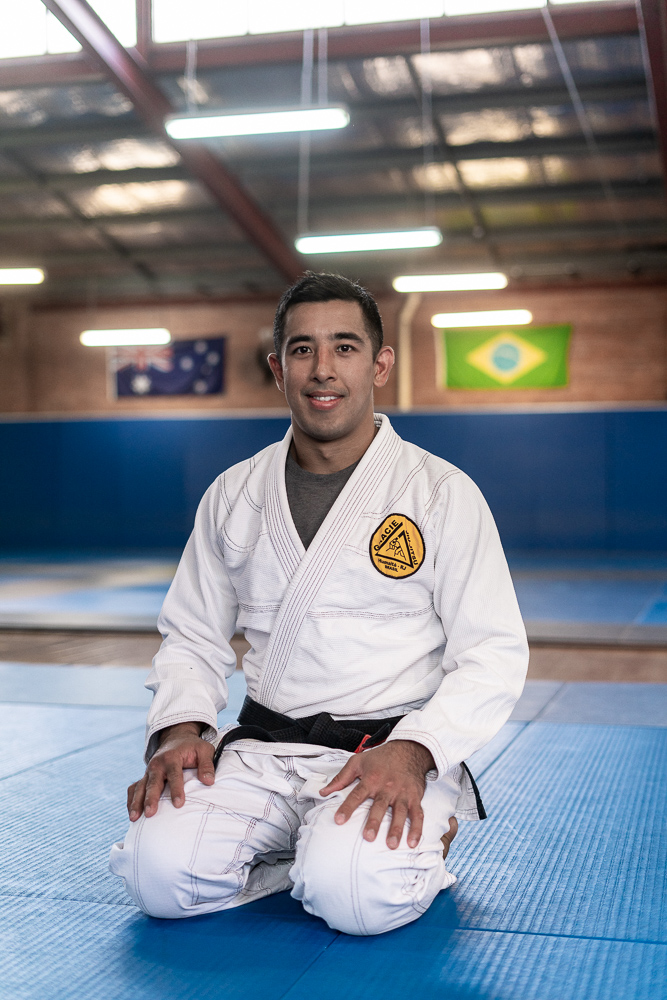 Jason Gulati
Jason begun training under Bruno Panno in 2007. Passionate about fitness, Jason juggled time between rolling on the mat and an Exercise Science degree at the University of New South Wales. After graduating in 2010, Jason opened a Strength and Conditioning studio adjacent to Gracie Humaita HQ allowing him to train clients for upcoming competitions and continue to train BJJ. In 2015, he was awarded his Black Belt and is now one of the coaching staff. Despite his background in Strength and Conditioning, he is a strong advocate that skill development should precede fitness.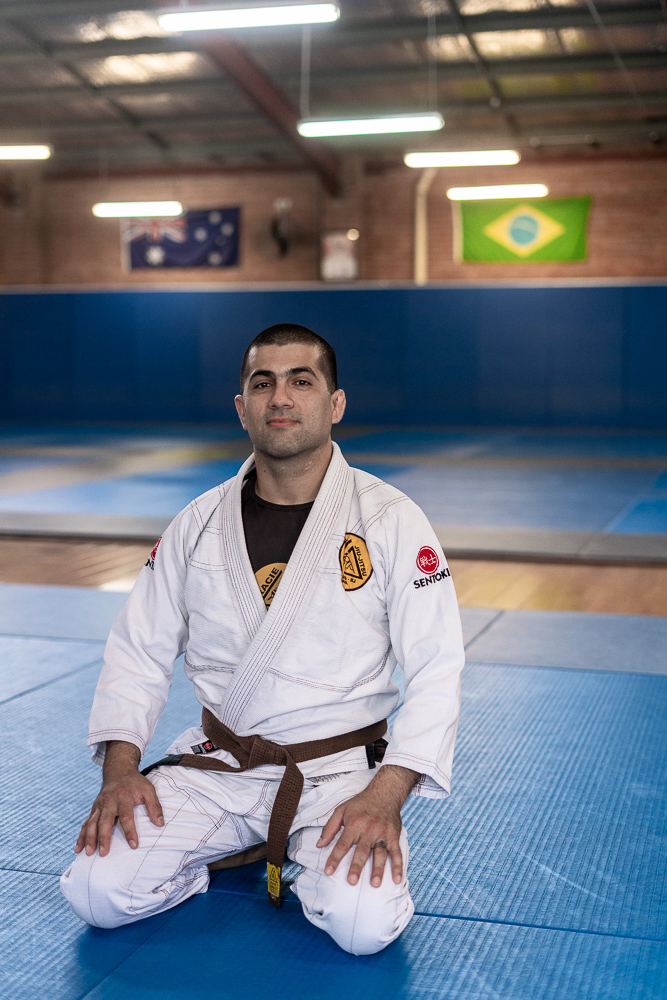 Giorgio Rojas
Giorgio Rojas has been studying martial arts since the age of 6, born in Peru migrated to Australia in 1993.
He studied lots of forms of martial arts and in 1998 he fell in love with the beautiful art of Gracie Jiu-Jitsu after being introduced to it by his brothers and cousin. Giorgio moved to Sydney in 2006 where he began learning from Professor Bruno Panno, his jiujitsu journey became his way of life and while touring as a musician he would always find a school to train to keep on learning.
Giorgio is a brown belt under Bruno Panno and is now one of the coaches in the Gracie Jiu-Jitsu Alexandria School.
He loves teaching the beautiful art and learning every day.
He is a certified instructor under Royler Gracie and loves helping people through Gracie Jiu-Jitsu.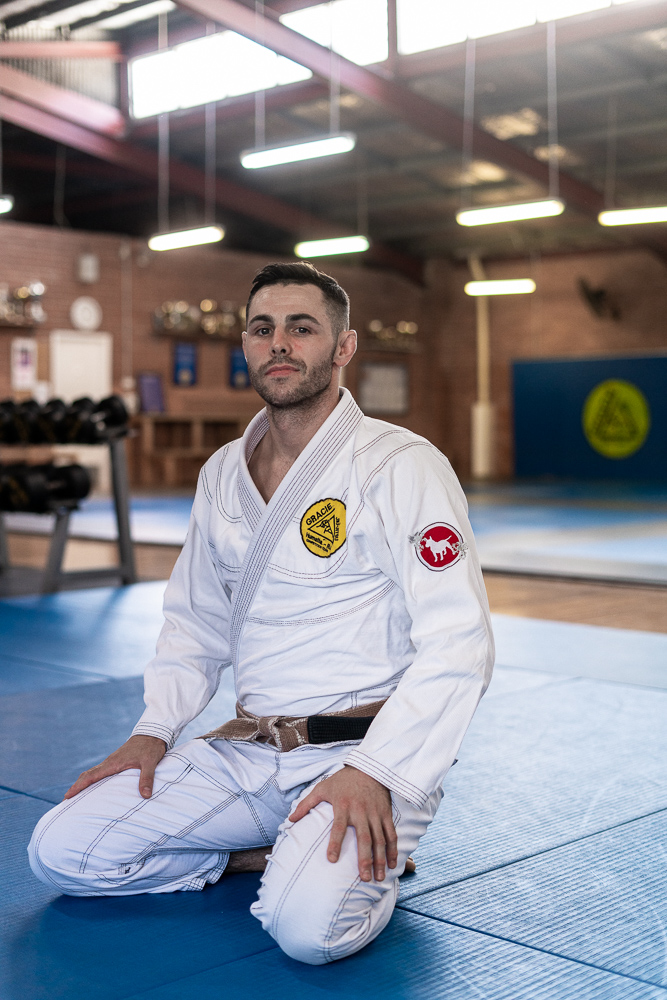 Christopher Collis
Christopher Addison Collis has been training Brazilian Jiu Jitsu full time since 2010. He began training under Professor Liam Resnekov who received his black belt under Bruno Panno. Soon after he started training with professor Owen Gee Kee as well.
He has been competing since he began training, and has been coaching for 8 years.
In 2015, Professor Bruno Panno gave him the opportunity to coach full time at Gracie Humaita Australia HQ and soon after was awarded his brown belt under him.
His recent achievements include gold medallist at 2017 National Pro.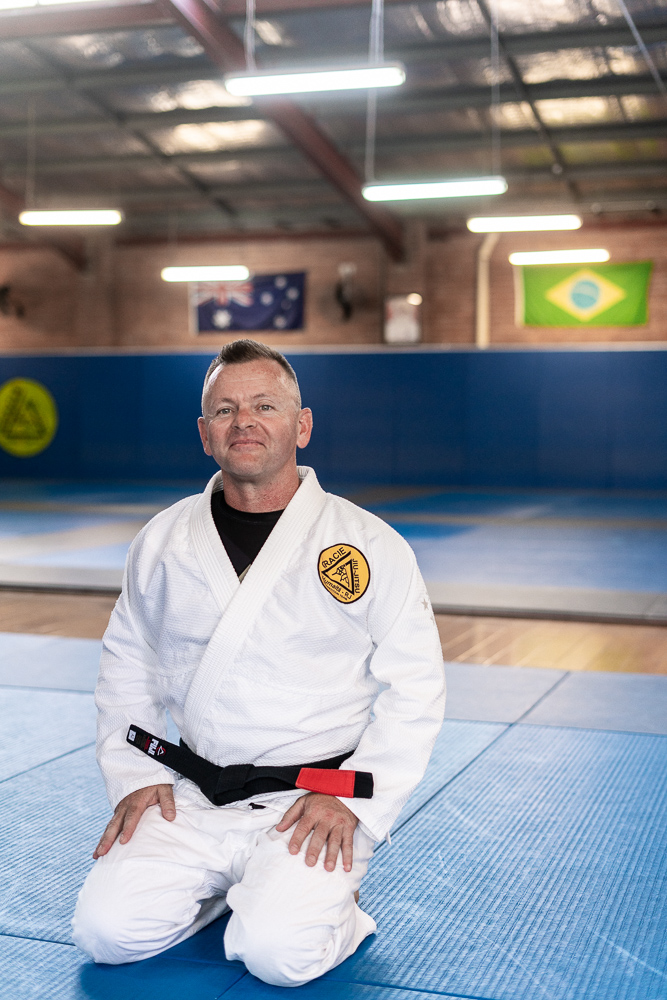 Craig Roberts
Craig Roberts began his Jiu Jitsu journey in 2005 with Bruno Panno in Maroubra. Craig received his Black belt in 2018.
Craig loves competitive Jiu Jitsu he has travelled, trained and competed locally and internationally.
A few of his competitive accomplishments are:
Silver medalist purple belt World Jiu Jitsu Championships – Rio De Janeiro
Silver medalist Brown belt World Jiu Jitsu Championships  – LA 2017
8 x Pan Pacific Champion
8 x Pan Pacific Silver Medalist
2 x Australian champion
3 x Australian Jiu Jitsu Cup, silver
His greatest passion is sharing his knowledge and teaching at our Gracie Alexandria HQ.